Aurélien Francillon
I'm a full professor (PR1) in the networking and security department at EURECOM. Prior to that, I obtained a PhD from INRIA Grenoble and then spent 2 years as a postdoctoral researcher in the System Security Group at ETH Zurich.

My research interests are in the security of embedded systems as well as software security and telecom fraud.
Students
I am the official advisor or co-advisor of:
Aurélien Hernandez
Florent Moriconi
Pierre Ayoub
Romain Malmain
Soumaya Boussaha
And collaborate with 2 post-docs:
Romain Cayre
Solmaz Salimi
Former students/engineers
Florian Albrecht, MS Thesis 2023
Paul Olivier, PhD 2023, now Post Doc at LAAS Toulouse
Giovanni Camurati, PhD 2020, now Post Doc at ETH Zurich
Sebastian Pöplau , PhD 2020, now Engineer at AdaCore
Nassim Corteggiani (Cifre @Maximintegrated), PhD 2020, now Engineer at Intel Labs
Elias Boutaleb (Research Engineer)
Marius Muench, PhD 2019 (with D. Balzarotti), now Assistant Professor, University of Birmingham
Samuele Aicardi, Research Engineer (2018)
Florian Lugou, PhD 2018 (Co-advised with Ludovic Apvrille), now at Prove&Run
Merve Sahin, PhD 2017, Post-Doc 2018, now Researcher at SAP Security Research
Tom Hayes Research Engineer (formerly Post-Master Thesis)
Dario Nisi, Ms Thesis, then Research Engineer (2017), now PhD student with Yanick Fratantonio
Jagdish Achara, PhD 2016 (Co-advised with Vincent Roca, @Inria Grenoble), Now Post-Doc at EPFL
Clémentine Maurice , PhD 2015 (Cifre @Technicolor), Now "Chargée de Recherche" CNRS
Jonas Zaddach, PhD 2015 (Co-advised with D. Balzarotti), now at Cisco (Talos group)
Andrei Costin, PhD 2015, now Assistant Professor Jyväskylän University, Finland
Luca Bruno Research Engineer (2013-2014), now Engineer at CoreOS (RedHat)
Sandeep Nuckchady Research Engineer,2014
Random quote of the day
"Research shows very clearly that when you are trying to solve a creative task, and you are under stress and fear, your performance goes very very way down, because your mind will stop looking at various risky directions."
Phone: +33 4 93 00 81 19
(And for your top secret projects GPG key ID:1CBBFAE6)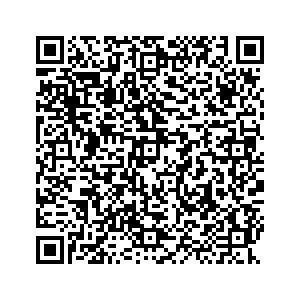 EURECOM
Campus SophiaTech,
450 Route des Chappes, 06410 Biot FRANCE
Office: 385