Aurélien Francillon
I'm an associate professor (PR2) in the networking and security department at EURECOM. Prior to that, I obtained a PhD from INRIA Grenoble and then spent 2 years as a postdoctoral researcher in the System Security Group at ETH Zurich.

My research interests are in security of embedded systems as well as software security and telecom fraud.
Students
I am the official advisor of:
Aurélien Hernandez
Florent Moriconi
Florian Albrecht
Pierre Ayoub
Romain Malmain
Soumaya Boussaha
Former students/engineers
Paul Olivier, PhD 2023, now Post Doc at ENSEEIHT Toulouse
Giovanni Camurati, PhD 2020, now Post Doc at ETH Zurich
Sebastian Pöplau , PhD 2020, now Engineer at Code Intelligence
Nassim Corteggiani (Cifre @Maximintegrated), PhD 2020 , now Engineer at NXP, Hambourg, DE
Elias Boutaleb (Research Engineer)
Marius Muench, PhD 2019 (with D. Balzarotti), now Post-Doc at VU Amsterdam
Samuele Aicardi, Research Engineer (2018)
Florian Lugou, PhD 2018 (Co-advised with Ludovic Apvrille), now at Prove&Run
Merve Sahin, PhD 2017, Post-Doc 2018, now Researcher at SAP Security Research
Tom Hayes Research Engineer (formerly Post-Master Thesis)
Dario Nisi, Ms Thesis, then Research Engineer (2017), now PhD student with Yanick Fratantonio
Jagdish Achara, PhD 2016 (Co-advised with Vincent Roca, @Inria Grenoble), Now Post-Doc at EPFL
Clémentine Maurice , PhD 2015 (Cifre @Technicolor), Now "Chargée de Recherche" CNRS
Jonas Zaddach, PhD 2015 (Co-advised with D. Balzarotti), now at Cisco (Talos group)
Andrei Costin, PhD 2015, now Assistant professor Jyväskylän University, Finland
Luca Bruno Research Engineer (2013-2014), now Engineer at CoreOS (RedHat)
Sandeep Nuckchady Research Engineer,2014
Random quote of the day
"Research shows very clearly that when you are trying to solve a creative task, and you are under stress and fear, your performance goes very very way down, because your mind will stop looking at various risky directions."
Phone: +33 4 93 00 81 19
(And for your top secret projects GPG key ID:1CBBFAE6)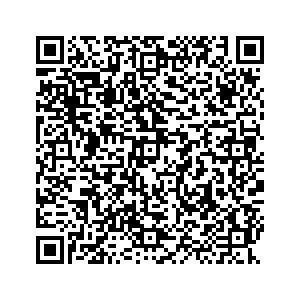 EURECOM
Campus SophiaTech,
450 Route des Chappes, 06410 Biot FRANCE
Office: 385