Cyber in Sophia Antipolis 2023 - Venue
The summer school is taking place at the Centre International de Valbonne, address 190 Rue Frédéric Mistral, 06560 Valbonne, France.
Accommodations as well as the schools events are all taking place on campus, within walking distance.
A description of the location and how to get there can be found here.
How to get there
Envibus A Line from Antibes train station

Pôle d'Echanges direction ST-Philippe until the stop Gare Routière Valbonne - Sophia Antipolis (time table)

ZOU Bus 630 from the Nice Airport

Airport T1 direction Valbonne until the stop Gare Routière Valbonne - Sophia Antipolis (time table)

By car and from the bus stop: 190 Rue Frédéric Mistral, 06560 Valbonne
Detailed campus plan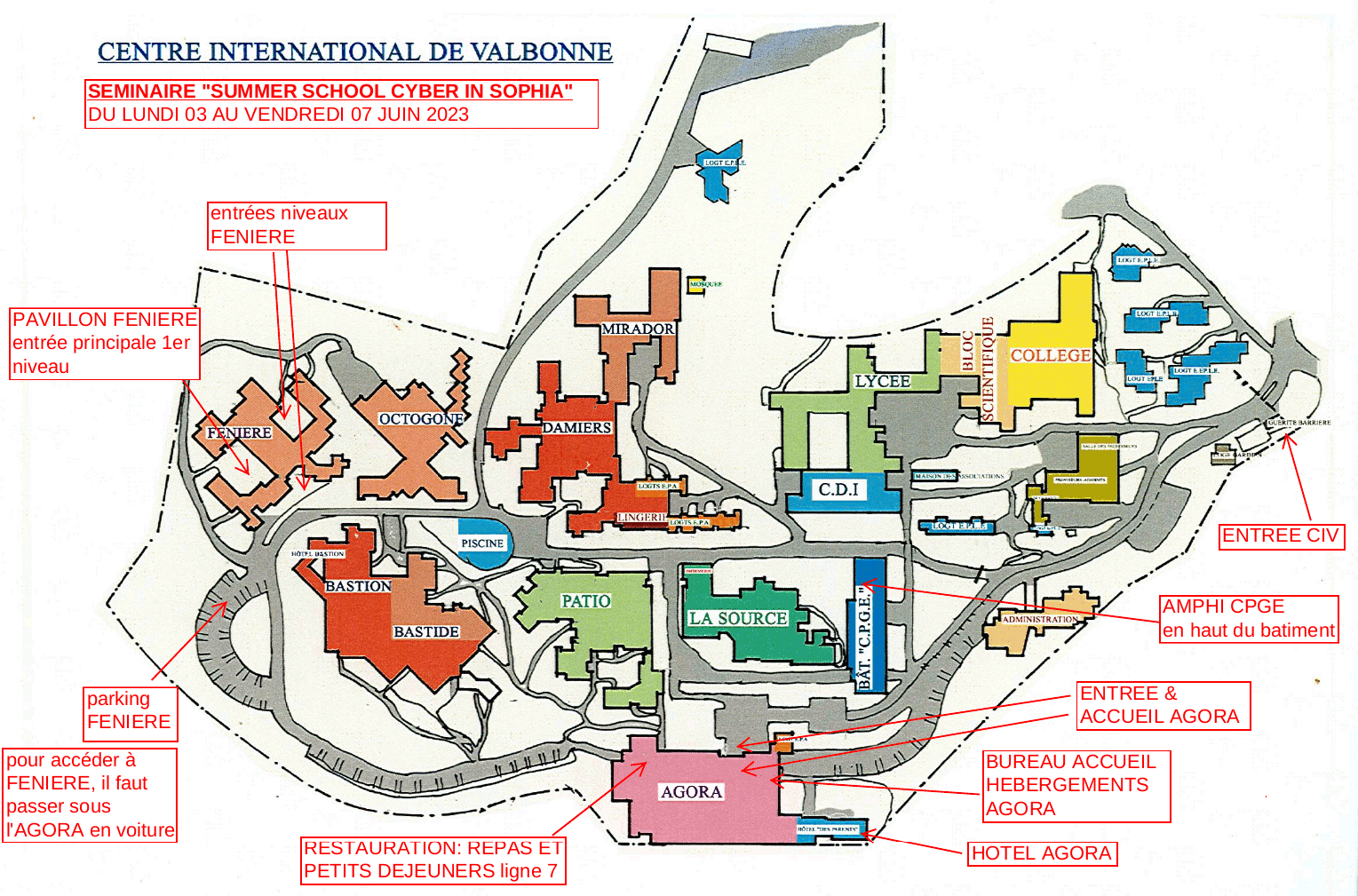 Overview campus plan